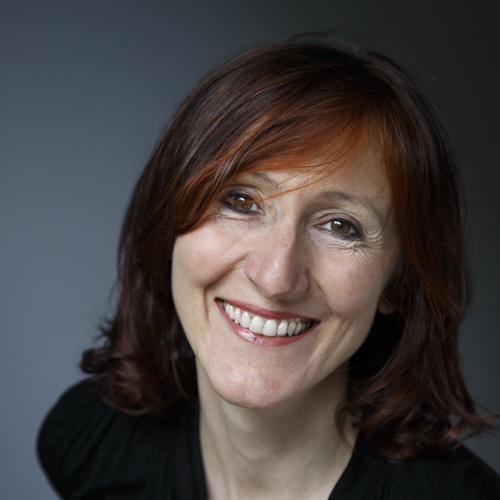 Francesca Cesari is a freelance photographer based in Bologna.
She has a Master's Degree in Art History from the University of Bologna,
as well as a Certificate in Professional Photographic Practice from the London College of Communication.
Her artistic research focuses on people, mostly photographed in interiors with natural light.
The projects she leads concentrate on family, maternity, adolescence and human relationships.
Francesca Cesari lavora come fotografa freelance a Bologna. Laureata in Storia dell'Arte Contemporanea
ha un Diploma del LCC di Londra in Professional Photographic Practice.
La sua ricerca si concentra sulle persone, fotografate in interni a luce ambiente.
I temi che predilige riguardano principalmente la famiglia, la maternità, l'adolescenza e il rapporto tra generazioni.
Francesca is a contributor of LUZ Photo Agency
Education
2001 Diploma in Professional Photographic Practice, London College of Printing (now LCC), London, UK
2002 Master's degree in Modern Art History, University of Bologna, Italy
Workshops: Laura Pannack, Doug Dubois, Paolo Verzone, Lina Pallotta
Awards
16th Julia Margeret Cameron Award 2021 * Second Place/Children Category
Portraits – Hellerau Photography Award 2018 * Finalist
Tokyo International Foto Awards (TIFA) 2018 * Silver Winner for People/Family Category
Portrait Salon 2018 * Selected
12th Julia Margeret Cameron Award 2018 * Honourable Mention
International Photography Awards (IPA) 2018 * 2nd place for People/Family Category
PhotoVisa 2018 * Finalist
Kuala Lumpur International Photoawards, 2018 * Finalist in Single Shot Category
Fine Art Foto Awards (FAPA), 2018 * Nominee
Prix de la Photographie Paris (Px3), 2017 * Honourable Mention
Fine Art Photography Awards (FAPA), 2017 * Nominee
Lugano Photo Days 2016 – Selected
International Photography Award (IPA), 2016 * Honourable Mention (Liminal – entering the enigma) * Honourable Mention (Siblings)
IPA Family of Man competition, 2016 * Honourable Mention
International Moscow Award (MIFA), 2016 * Honourable Mention (In the room) * Honourable Mention (Siblings)
International Photography Award (IPA), 2015 * Honourable Mention
Selected exhibitions:
2021
BUST – Gallery Het Depot, Wageningen, THE NETHERLANDS, * UPCOMING, Spring 2021
2020
LIMINAL – Ritratti sulla soglia – MAMBO, Bologna , 8th October 2020 – 6 April 2021 (current)
2019
LOVE ME TENDER projection tour SLIDELUCK EDITORIAL – LAGOS PHOTO FESTIVAL, Lagos – NIGERIA
IN THE ROOM – Galerie im Diakonissenkrankenhaus, Dresden, GERMANY
PORTRAITS – Hellerau Photography Award 2018 – Dresden, GERMANY
2018
SOLAR FOTO FESTIVAL/SLIDELUCK EDITORIAL – LOVE ME TENDER projection tour– Fortaleza – BRAZIL
DOC FIELD 2018/SLIDELUCK EDITORIAL – LOVE ME TENDER projection tour– Palau Robert, Barcelona – SPAIN
PORTRAIT SALON – Pekham Levels, London – UK
DIVENTA MORANDI – Museo Morandi – MAMbo, Bologna
NO PLACE LIKE HOME – Gulf Photo Plus, Dubai – UAE
KLPA 2018 EXHIBITION – White Box Gallery, Kuala Lumpur – Malaysia
THE FAMILY OF NO MAN – Cosmos, Arles – FRANCE
IN THE ROOM – Magazzini Fotografici, Napoli
MOTHERHOOD UNVEILED – Stitches and Pics, Sackets Harbor, NY – USA
2017
DIVENTA MORANDI > GRIZZANA – Casa Morandi, Grizzana (BO)
2016
DIVENTA MORANDI – Casa Morandi, MAMbo, Bologna
SGUARDI FEMMINILI – (Tre Oci Tre Mostre) – Casa dei Tre Oci, Venezia
IN THE ROOM – Palazzo dei Principi, Correggio (RE)
2015
MATERNITA' – VISIONI DEL FEMMINILE MATERNO – Open, Mestre (VE)
SIBLINGS – SIFest OFF, Savignano sul Rubicone (RN)
SIBLINGS – Fotografia Europea Off, Reggio Emilia
IN THE ROOM – Risuona Rimini Festival, Castel Sismondo, Rimini
2014
IN THE ROOM – Fotografia Europea Off (mostre collegate), Reggio Emilia
IN THE ROOM – Obiettivo Donna-OF, Lanificio 159, Roma
IN THE ROOM – Atelier Descartes, Modena
2013
IN THE ROOM – SiFest OFF, Savignano sul Rubicone (RN)
IN THE ROOM – Il Mondo di Eutepia, Bologna
MADONNA CON BAMBINO – Bottega Dingi, Arte Fiera Off, Bologna
2012
DONNA MADRE TERRA – Il Nido Casa Maternità, Bologna
DONNA MADRE TERRA – Ca' Shin, Bologna
Features in photography web magazines
Light Leaked, 'Shift' on-line exhibition curated by Melissa Kreider, February 2018
L'Oeil de la Photographie, Febraury 2018
Don't Smile, 'Motherhood Unveiled' on-line exhibition curated by Stephanie Shively, January 2018
GUP #53 Infinity Printed Magazine, May 2017
Don't Take Pictures, February 2017
CNN Photo Blog, June 2016
Behold – Slate's Photo Blog, April 2016
Fotografia Magazine, March 2016
Private Photo Review, March 2015
Landscape Stories, February 2015
Art Photo Mag, October 2014
Clic-hé, July 2014